Regular price
Sale price
$24.99
Unit price
per
Sale
Coming Soon
Beef back ribs are cut from the top of the ribcage, (Boneless ribeye) where the meat is tender and flavorful. They are expertly trimmed and the beef are hand-selected to ensure that only the best-quality make it to your plate.
Our beef back ribs are perfect for slow-cooking and smoking, allowing the meat to become tender and succulent while infusing it with a rich, smoky flavor. They are also great for grilling or roasting, as their marbling ensures that they remain juicy and flavorful.
Whether you're hosting a backyard barbecue, a family dinner, or just looking for a delicious and satisfying meal, our beef back ribs are sure to impress. They are perfect for any occasion and are a crowd-pleaser that will leave your guests asking for more.
So why settle for ordinary ribs when you can have the best? Try our beef back ribs today and experience the rich, succulent flavor and tender texture for yourself.
Share
View full details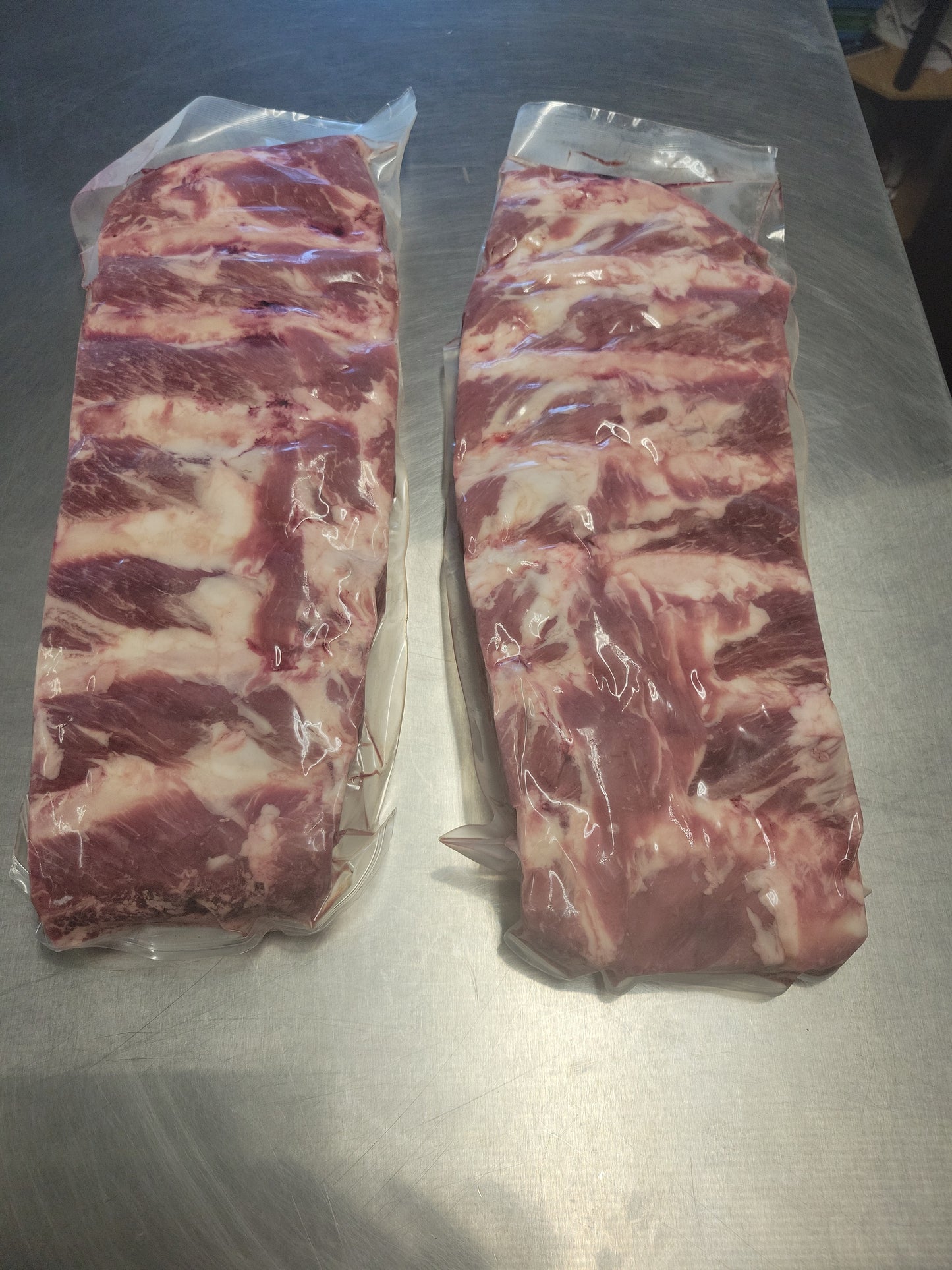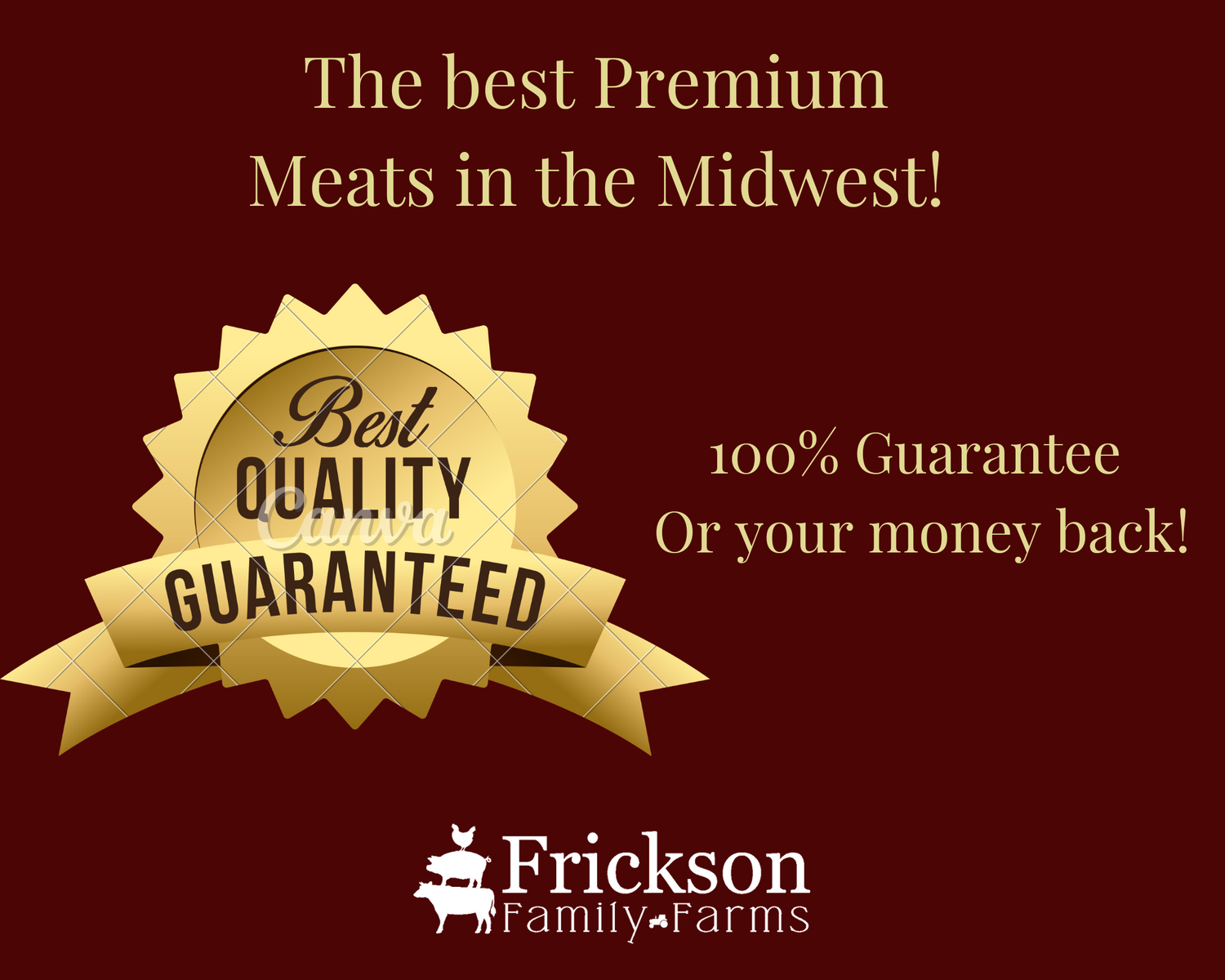 Our Promise
This isnt just Meat, this is Frickson Family Farms Meat! The best premium meat in the Midwest!
Our promise to you is that your search for a trust worthy source of high quality meat is over. We are a real working family and care about the same things you do. Your meat will be raised the right way, so that you can enjoy it the right way!
Packed with nutrition and bursting with Midwest flavor, without the unwanted elements of commercially raised meats.
You will notice the difference in the quality of our meats IMMEDIATELY. We guarentee it with a 100% Money Back Guarantee!
Shop Now