Regular price
Sale price
$26.99
Unit price
per
Sale
Coming Soon
Introducing our succulent Bavette Steak, a true gem among beef cuts. Bavette Steak, also known as Flap Steak, is a flavorful and tender cut that is perfect for grilling, searing, or broiling.
Our Bavette Steak is sourced from only the finest, hand-selected beef from our farm, ensuring that every bite is a culinary delight. It is cut from the bottom sirloin, which is well-marbled and rich in flavor, giving it a juicy and savory taste.
Our Bavette Steak is carefully trimmed and expertly aged to perfection, ensuring that it is tender and flavorful. It is perfect for grilling, as its thinness allows for quick cooking while retaining its juiciness and flavor.
Whether you're a seasoned chef or a home cook, our Bavette Steak is an excellent choice for any occasion. Its incredible taste and texture will leave your guests wanting more.
So why settle for ordinary beef when you can have the best? Try our Bavette Steak today and experience the difference in taste and quality for yourself.
Share
View full details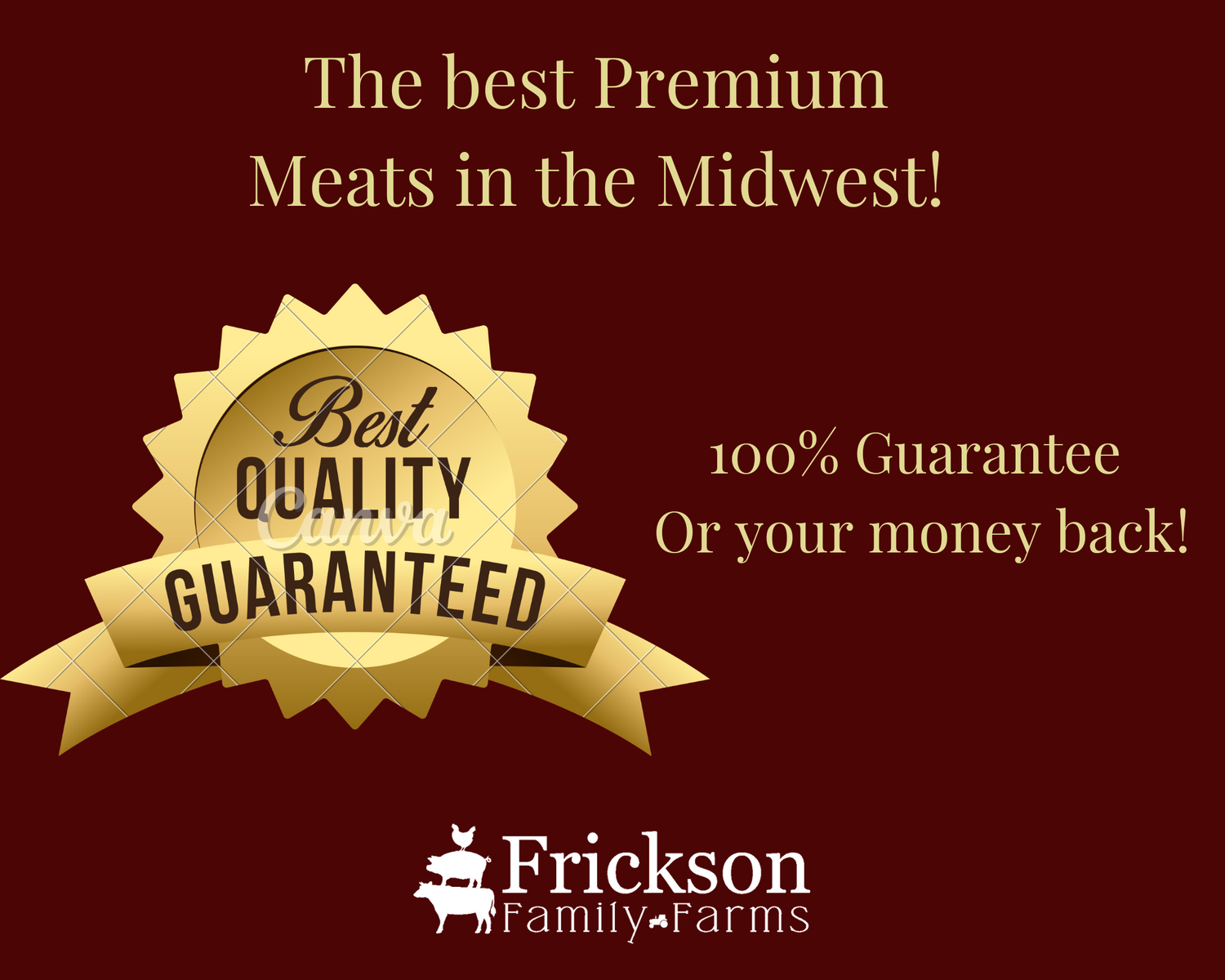 Our Promise
This isnt just Meat, this is Frickson Family Farms Meat! The best premium meat in the Midwest!
Our promise to you is that your search for a trust worthy source of high quality meat is over. We are a real working family and care about the same things you do. Your meat will be raised the right way, so that you can enjoy it the right way!
Packed with nutrition and bursting with Midwest flavor, without the unwanted elements of commercially raised meats.
You will notice the difference in the quality of our meats IMMEDIATELY. We guarentee it with a 100% Money Back Guarantee!
Shop Now
You may also like
FREE Shipping within the Midwest!