Regular price
Sale price
$11.99
Unit price
per
Sale
Coming Soon
Beef Brisket Bacon Flavors
Introducing our mouth-watering Beef Brisket Bacon, available in four delicious flavors: Original, Jalapeno, Peppered, & Apple Cinnamon.
Made from our premium beef briskets, our Beef Brisket Bacon is smoked to perfection, resulting in a flavorful and juicy meaty taste that will tantalize your taste buds. With the perfect balance of fat and meat, our Beef Brisket Bacon has a satisfying texture that will leave you craving for more.
Our Original flavor is a classic choice, perfect for those who love the timeless taste of beef bacon. For those who want a little extra heat, our Jalapeno flavor is infused with the spicy goodness of jalapeno peppers. Our Peppered flavor has a bold and zesty taste, thanks to the cracked black pepper seasoning. Finally, our Apple Cinnamon flavor is a sweet and savory combination that will take your taste buds on a flavor journey.
Whether you are a bacon lover or a beef enthusiast, our Beef Brisket Bacon is the perfect addition to your breakfast, lunch, or dinner. It's also a great ingredient for adding flavor to your favorite recipes, such as sandwiches, salads, and pizzas.
Each pack of our Beef Brisket Bacon contains 1lb of thick, hearty slices that are easy to cook and serve. So, whether you are a busy parent, a student on the go, or a culinary enthusiast, our Beef Brisket Bacon is a convenient and delicious option for any mealtime.
Share
View full details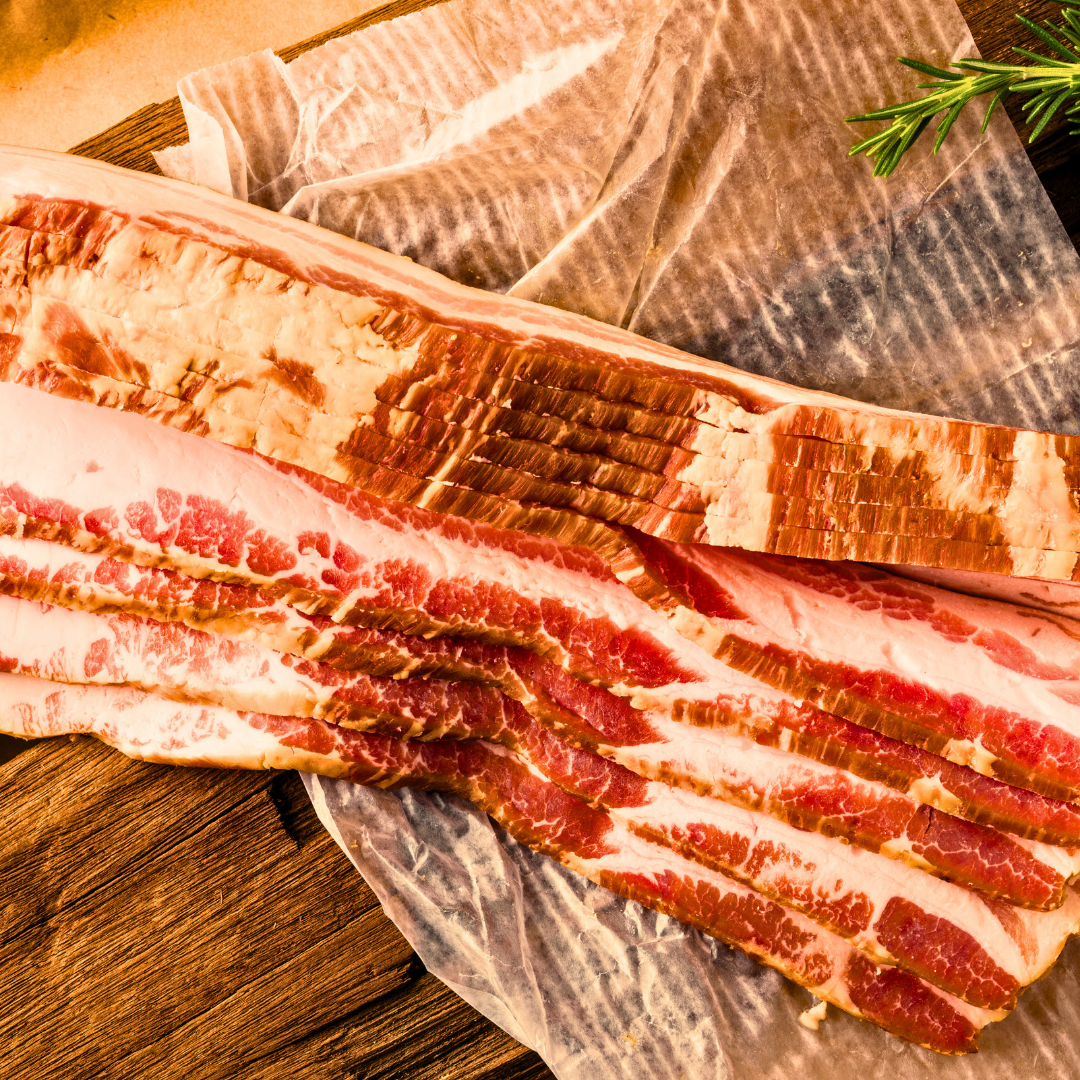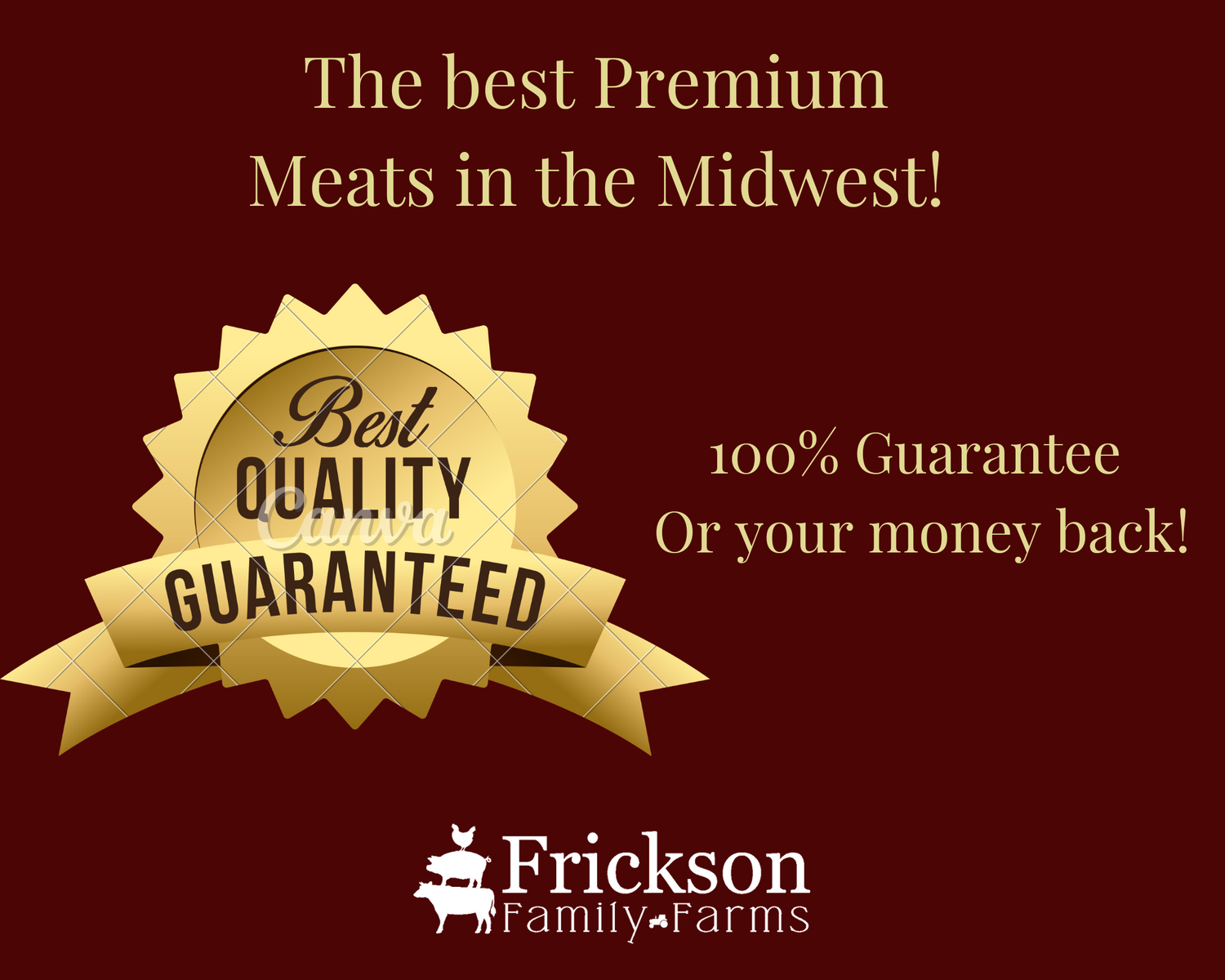 Our Promise
This isnt just Meat, this is Frickson Family Farms Meat! The best premium meat in the Midwest!
Our promise to you is that your search for a trust worthy source of high quality meat is over. We are a real working family and care about the same things you do. Your meat will be raised the right way, so that you can enjoy it the right way!
Packed with nutrition and bursting with Midwest flavor, without the unwanted elements of commercially raised meats.
You will notice the difference in the quality of our meats IMMEDIATELY. We guarentee it with a 100% Money Back Guarantee!
Shop Now
You may also like
FREE Shipping within the Midwest!